Join our roundtable discussion for tips and tricks to help concrete contractors manage the design gap.

Areas we will cover workforce, learning styles, communication, the design review process, technology, training, and resources.
Some topics we will discuss:
How much of your scope of work is figured out in the submittal process?

How do you budget for design gaps when in a competitive environment?

How do you communicate the schedule when you are still missing information?

Has your employee training changed to manage issues due to the changing requirements?

Do you have processes in place to review design documents? If so, how are those resources funded?
Speakers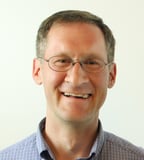 Brendan, a former general contractor, brings 14 years of construction management experience from Construction Coordinators, Inc., Commodore Builders and Habitat for Humanity. He earned a BA from the University of Notre Dame and an MBA from Babson College.
Self Perform PM @ Turner Construction
David, an experienced Project Manager and Estimator has a demonstrated history of working in the construction industry. Post graduation form the University of Nevada- Reno, his specialty is in Self-Performed Concrete work.